Slayers
Personal Collection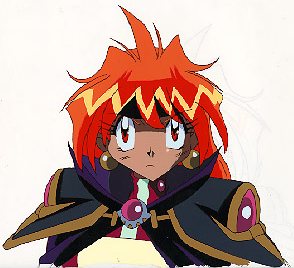 Yes! Serious Lina cels do exsist! This is a beauty. Perfectly centered, and wonderfully colored. She's next on my list of cels to get framed.




This beauty is a pan scan. He's gonna be my first guy to be framed.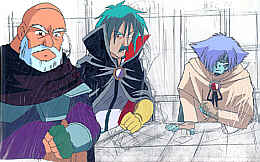 Zelgadis, Zolf, and Rodimus seated at a table, Slayers vol. 4, after they ask for the orihalcon statue, and Lina n' Gourry turn them down.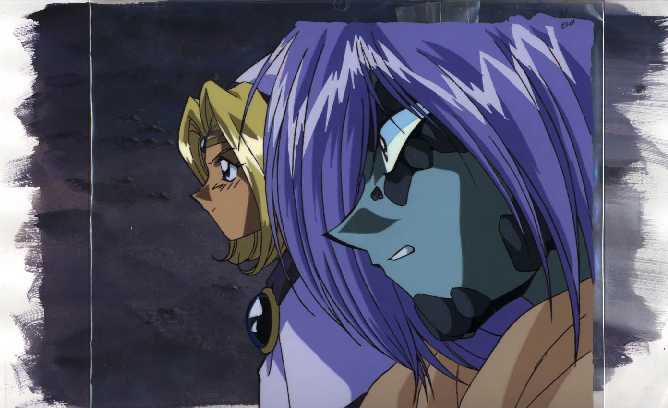 Yes! My first Slayers cel with background! What a miracle, and what a cel, the stapled parts were torn, but that's the only problem with it, really. It's great.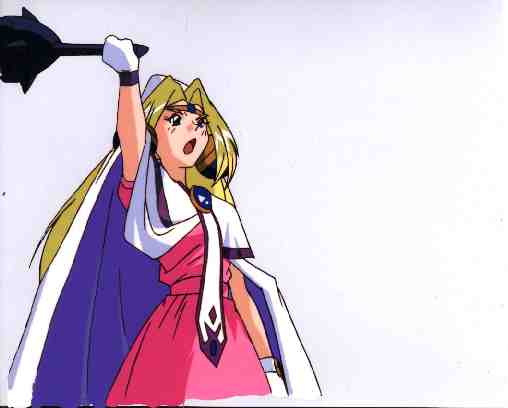 Firia and her painfully large mace. I bet that thing would really hurt you, if you let it. My first Firia cel. ^_^

Back to the store|Back to the personal collection